Create your attractive web Presence
"Websites are truly about having your first impression"
Let's take a closer look on how you can benefit your business with best website design agency in Pune, so what is a website? A website is a collection of documents known as a web page that contains information in the form words images, audios, and videos. Web pages are stored on a server. Which is a computer designed to store websites online. According to the latest data of Wikipedia Internet users reached over 3.2 billion people, having a website to promote your business as well as ideas is imperative nowadays to reach a broad and expansive user base. You can reach  not only to your neighborhood but also to the whole world. In other words opening up the whole markets for you that may have never been possible before in both fast and inexpensively way.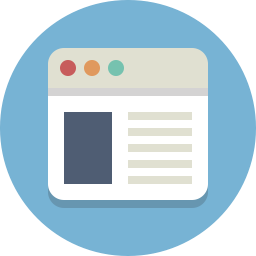 You can improve your website in brief with the best website design agency in pune?
It might be an exaggeration to claim that you can't run a business without a website nowadays, that's because having your own website gives you a great deal of flexibility and increases your market options. In addition you can increase your business extremely fast with various traffic and social media strategies. Website can make it so much easier for people to find you, than ever before.
The age of piling away business cards as well as consulting the old Yellow Pages is well passed today, people look online to find businesses, and gather social proof on the social sites like Facebook, Twitter, and LinkedIn too. With the tools have simply become valuable in recent years. Website doesn't just make easy to find business, you can also directly sell your products or services online. Xplint Digital Solutions have technical SEO team for you which will handle all your digital  requirement with 360 degree solutions.